You know those people who make you feel like the "worst human being ever" every time the holidays roll around or you get within 10 feet of them? Yeah, they can be a frustrating bunch.
And it's even more frustrating when these people are literally close to home. After all, you're around them almost 24/7, and the old "deal with them by not dealing with them" trick just won't cut it–even if it seems like the easiest option, on the surface.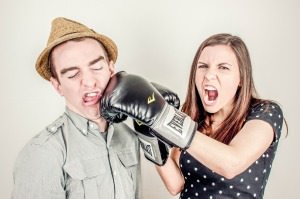 Then again, choosing to deal with toxic family members can do a number on your sanity. You're essentially trapped in a "rock or hard place" situation: You want to protect them, but you also want to protect yourself from them.
In that case, here are 5 things you can do to avoid a toxic blow-up when faced with those much annoying people in your life.
1. Understand Where They're Coming From
Try to remember the last time you've had a civil conversation with toxic family members. Did they ever give any indication that something's wrong? Did they look, talk, and feel as though they're carrying the entire galaxy on their shoulders? Or did they try to brush aside their serious situation as a joke?
Hard as it is to believe, most toxic people don't choose to be toxic. Their behavior is usually a sign of an underlying issue that they choose to keep under wraps, for whatever reason.
2. Call Out the Behavior, Not the Person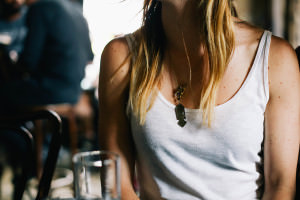 With all of the above said, bad situations/experiences do not excuse bad behavior. There are people who deal with major problems all the time without turning into toxic individuals.
If someone does or says something out of line, s/he should be called out on it.
However, if you're going to call anyone out, do it in a way that blames what they did, rather than what they are. Say something like "I don't like it when you do X" instead of "I don't like you."
No one likes to be told that they're terrible people–even if, for all intents and purposes, that's exactly what they are.
3. Don't Take Their Words Personally
Yes, this is easier said than done. When you're at the receiving end of comments like "You're no help at all!" or "You're worthless!", you can't help but be resentful or angry.
But again, remember that it's not you, it's them. The moment you let them get to you, their problems will become your problems too–and that's not fair, is it?
4. Be Compassionate, But Practical
No, you shouldn't let a toxic person walk all over you. But you shouldn't allow your negative feelings about that person to turn you into an icy, empty version of yourself either.
Both of these are extreme coping mechanisms that will damage you in the long run.
What you can do is show them practical compassion. If you need to give them help for any reason (e.g. a medical emergency), do it willingly and on your own terms. Don't let them guilt-trip or emotionally manipulate you into doing anything, because that's the same as telling them that you're completely fine with being treated badly.
5. If All Else Fails, Get Away
Have you already tried to tell them, tactfully, that they need the help of a professional, but they don't want it?
In that case, you'd probably want to find another place to stay as soon as possible. They're clearly beyond your help at this point, and it's probably better to cut your losses by choosing to prioritize the most important person in your life: you.
Dealing with toxic people is a balancing act. If you sincerely want to give them love, compassion, and understanding, be sure to give all of these to yourself first. You deserve these as much as they do.